Baltic summerbreak: Rostock to Copenhagen - Pegasus
Cruise overview
Sailingarea
Ostsee
Embarkation
14-8-2017
19:00
Rostock
Debarkation
24-8-2017
16:00
Kopenhagen
Costs
790,00
Capacity
15
Currently 1 available!
availability subject to change
Complete reservation
Recover for 10 days on board of the Pegasus. Only the final destination (Copenhagen) is set during this trip - all the daily stops will be improvised, based on the wind and weather.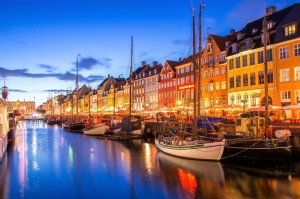 Are you up for double adventure? Book the Summerbreak part 2 as well and sail back to Kiel.

The trips depend on weather, wind and tides, so a little flexibility is required.
You'll sail the ship together with the crew and the other guests and also help out with the general houskeeping.
The price is bases on lending a helping hand in the housekeeping.

Price
Included
Accommodation based on a shared cabin
Meals on board, coffee and tea (including diner on Monday)
Harbour dues and fuel costs
Not included
Drinks
Bedding and towels (Sheet, pillow and pillowcase available)
Transfer to and from the ship
Travel insurances
Personal expences
Complete reservation