Weekend Greifswalder Bodden- Pegasus
Cruise overview
Sailingarea
Stralsund
Embarkation
6-9-2018
20:00
Stralsund
Debarkation
9-9-2018
15:00
Stralsund
Costs
339,00
Capacity
15
Currently 2 available!
availability subject to change
Complete reservation
Spend a nice after summer weekend on the Pegasus while discovering the waters around Stralsund. The wind determines the destination!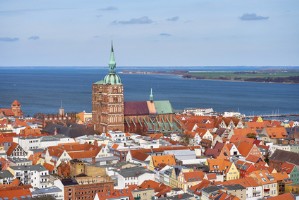 Sailing the area around Stralsund. Depending on the weather we will sail to the north, to the Island of Hiddensee or to the south to the Greifswalder Bodden.

Because the tours are always weather, wind and / or tide-dependent, flexibility is a prerequisite.
Together with our guests we sail the ship and we take care of the general household on board.
With dietary wishes we take as much account as possible, do you want to report it at the time of booking?
Prices per person
| Shared cabin | EUR 339,00 |
| --- | --- |
| Private cabin | EUR 508,50 |
| Children's discount | on request |
| Bedding | EUR 16,00 |
Included
3 x overnight stay in your booked cabin
meals on board, including a light meal on Thursdayevening
Non-alcoholicdrinks (coffee, tea, softdrinks, juice and mineralwater)
Harbourdues and fuel costs
Not included
Alcoholic drinks (available on board, will be charged seperately)
Bedding and towels (sheet, pillow and pillowcase available)
Transfer to and from the ship
Travel insurances
Personal expences
Complete reservation